ESMAP Holds Climate Action Summit Session on: Clean Cooking Fund Initiative: High-Level Dialogue on Accomplishments, Opportunities, and Challenges
Events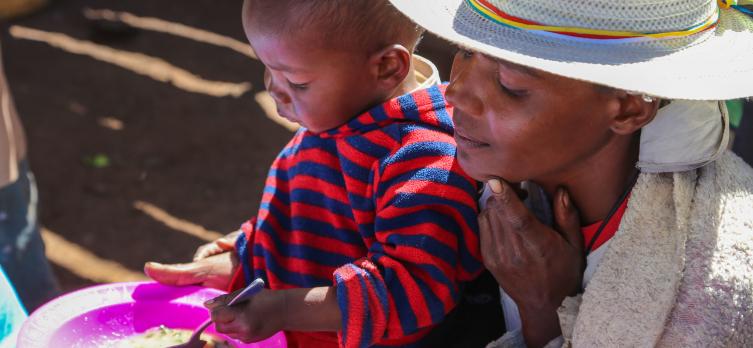 PAST EVENT | ESMAP Holds Climate Action Summit Session on: Clean Cooking Fund Initiative: High-Level Dialogue on Accomplishments, Opportunities, and Challenges
Venue: Virtual
This event was presented by the World Bank's Energy Sector Management Assistance Program (ESMAP) and focused on the progress and activities taken since the Climate Action Summit on the Clean Cooking initiative. Since the establishment of the Clean Cooking Fund (CCF) announced at the Climate Action Summit with a funding target of $500 million over five years, the initiative has attracted support from donors, the private sector and countries.
An initial pipeline of country investment projects has been developed and the first project was approved on September 17.
This webinar moderated high-level conversation by policy makers on the CCF initiative in its first year, current status, opportunities, expectations and challenges in the future.
AGENDA
Moderator | Dr. Kandeh Yumkella, Special Rapporteur, Clean Cooking, Energy & Health
08:00

     Welcome and opening remarks

Makhtar Diop, Vice President, Infrastructure, World Bank
Damilola Ogunbiyi, CEO and Special Representative of the UN Secretary-General for Sustainable Energy for All and Co-Chair UN-Energy

08:15

     Presentation: World Bank Update on Clean Cooking Fund                                                   

Rohit Khanna, Head, Energy Sector Management Assistance Program
Yabei Zhang, Lead, Clean Cooking Fund

08:30

     High-Level Panel Discussion

H.E. Aksel Jakobsen, State Secretary, International Development, Norway
H.E. Claver Gatete, Minister of Infrastructure, Rwanda
Honorable Mary Goretti Kitutu Kimono, Minister, Energy & Mining Development, Uganda (TBC)
H.E. Tomas Anker, Climate Ambassador, Denmark
H.E. Carola van Rijnsoever, Ambassador, Sustainable Development, Netherlands
Mr. Martin Ndayizeye, General Director of Energy, Ministry of Water, Energy & Minerals, Burundi
Mr. Madhusudan Adhikari, Executive Director Alternative Energy Promotion Centre, Ministry of Energy, Water Resources and Irrigation, Nepal

09:20

     Closing Remarks 
Contact details:  Yabei Zhang | Stephen Halloway |Alisha Noella Pinto (esmap@worldbank.org)